Self-hosted

social media management software

Easily create, schedule, publish, and manage social media content in one place, with no limits or monthly subscription fees.

Grab your license now

Order for $149

🚀

Mixpost Pro SaaS package is in the development stage, sign up to be notified when it's released
Why choose Mixpost?
Run Mixpost on your own server and pay less for a powerful social media management tool.
Optimize your cost and take control of your data with Mixpost, the self-hosted software that allows you to schedule and organize all of your social content in one place, without limits or monthly subscriptions.
Easily manage and collaborate with your teams to get the most out of your social media strategy.
Who is Mixpost for?
It is the ideal social media management software for bloggers, artisans, entrepreneurs, and marketing teams looking to optimize internal costs.

🚀 Launch your SaaS in a few hours and start generating revenue.
If you want to create a scheduling, analytics, and social networking SaaS, with our software you can launch your SaaS in just a few hours and earn money from subscriptions.
Supported social networks
Powerful features that are easy to use
Build your audience, create leads, and grow your business with our powerful and easy-to-use tools.
Easily publish content to all of your social media accounts with just one click.
Customize posts
Easily tailor your posts to the specific format and requirements of each social media channel for optimal results.
Preview post
Make sure your posts look great with our preview feature
Post versions
Experiment with different versions of your content
Hashtag groups
Enhance your social media strategy with organized hashtag groups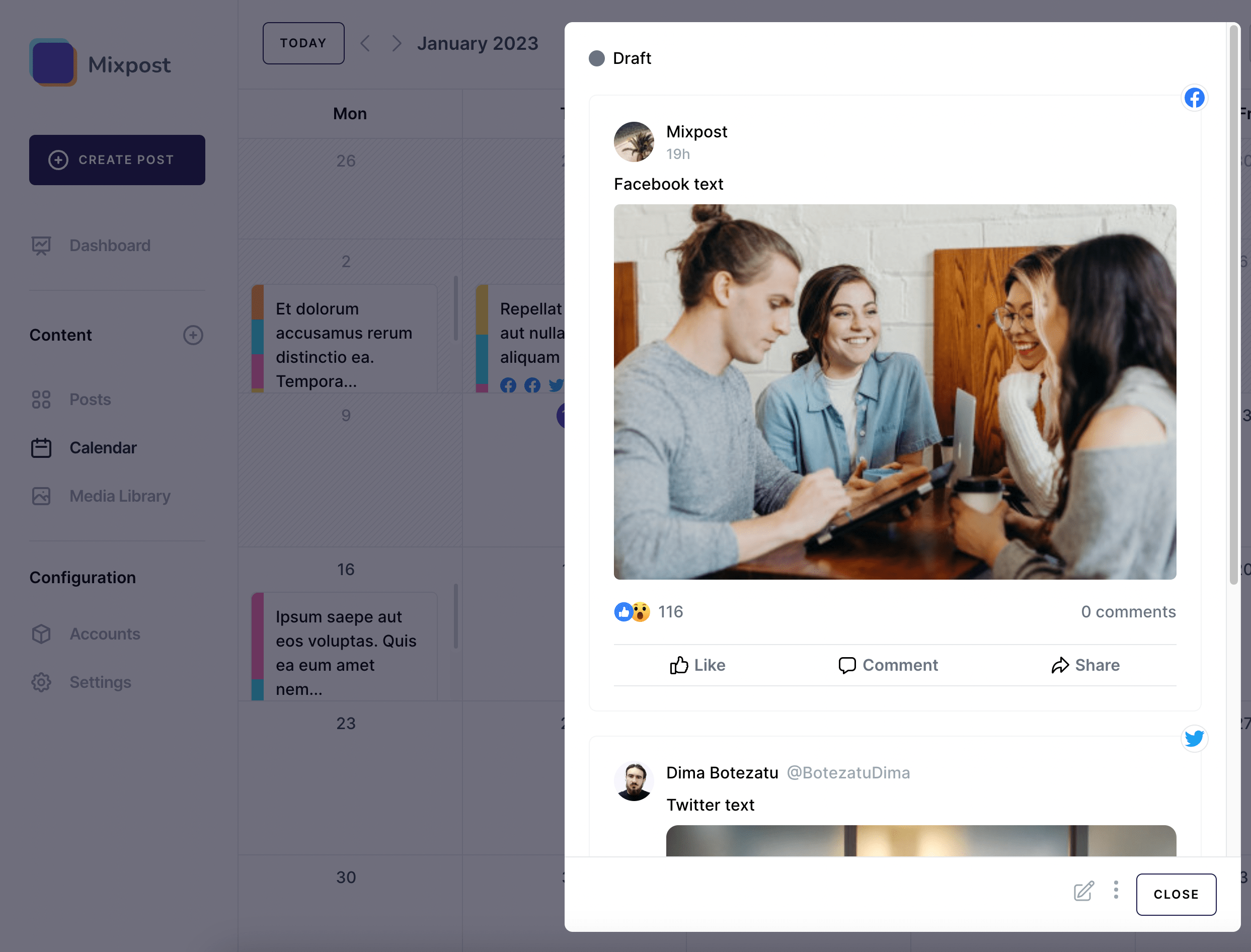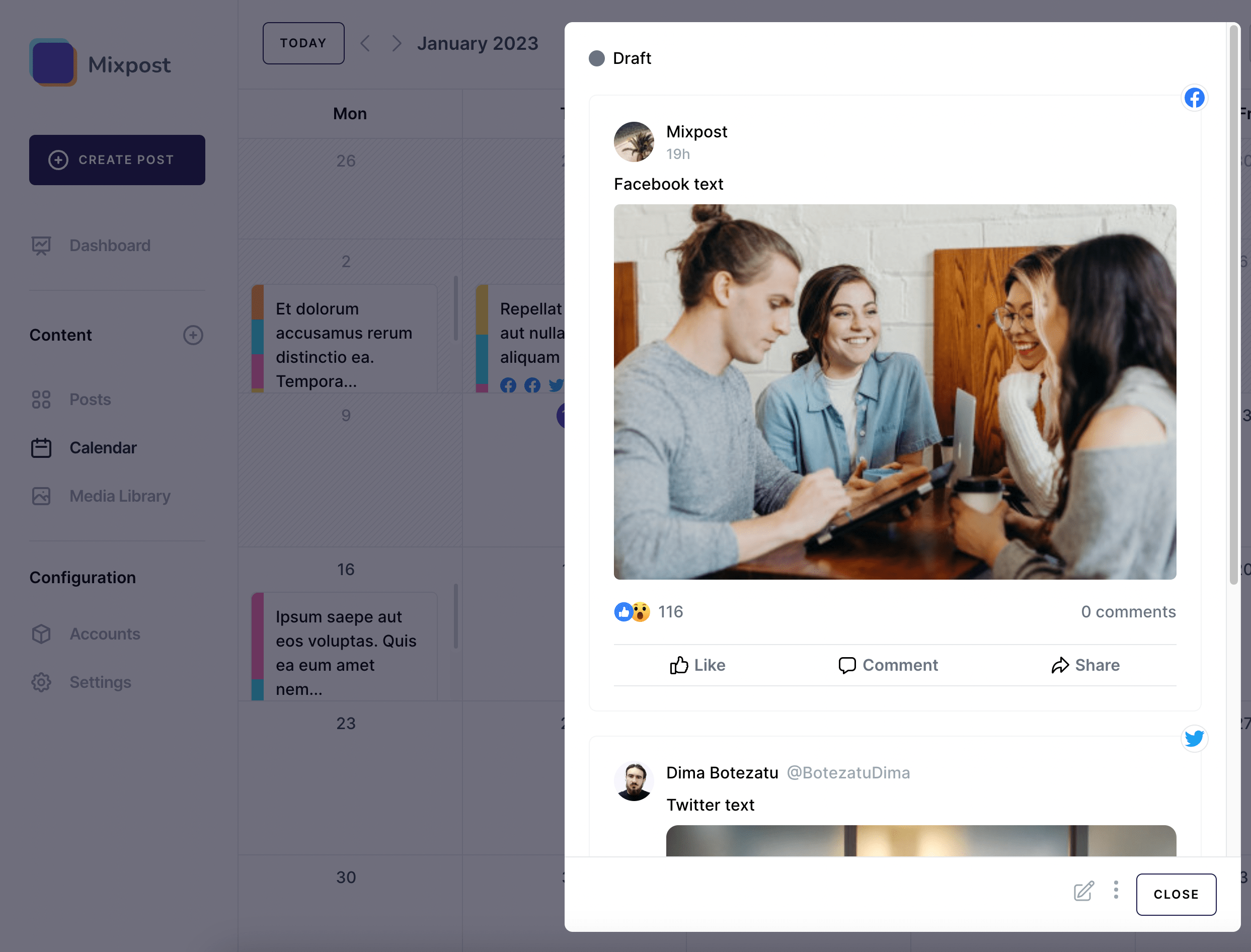 Embrace video as a key part of your content strategy.
Mixpost support Facebook Reels, Instagram Reels, YouTube Shorts, and TikTok.
Video generates 1200% more shares than text and images combined.
Adding a video to marketing emails can increase click-through rates by 200-300%.
Video marketing is crucial for modern businesses as it allows them to effectively communicate their message and reach a wider audience in a visually engaging and attention-grabbing way. 👉 Don't miss out on this opportunity!
Get your hands on the best
self-hosted social media management software today!
Or, join our waiting list to be notified when the Mixpost Pro SaaS package is released